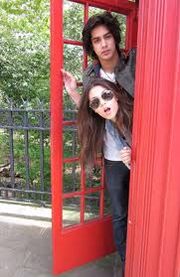 Vavan
is the pairing of
V
/ictoria Justice and
Avan
Jogia. Victoria and Avan are best friends. They met on the set of the nickelodeon movie, Spectacular!
All About Vavan
Edit
These two have been best friends, ever since meeting on the set of the Nickelodeon movie, Spectaular.
So in real life they are best friends,So they may have 90% on having more as friends.
It is rumored that they dated in the summer of 2010.
Their birthdays are both in February and they are 10 days apart (Avan is February 9th and Victoria is February 19th) but Avan was born in 1992 and Vic was born in 1993.
Vavan has its own wiki that can be found here